The twenty-first century allows you access to the entire world via the internet. You can shop for everything you need to furnish your home. But can you? Can you decide online what the best items to place in your home for many years to come? Home furnishing is expensive, confusing, and a construction landmine no matter how you slice it when you do it yourself. The internet has not changed the confusion or the overwhelming feeling that you are in over your head. Precisely because of these facts, there are important reasons to hire an Interior Designer.
Save Money – How many times have you bought something on a whim or splurged on the "perfect" home purchase just to realize that when you do get it home it is too big, too small, screams cheap or doesn't work with what you already have? You have just wasted money. This is a one of the great Reasons to Hire an Interior Designer. Interior designers plan out your "design strategy" work with the pieces that you wish to save, plot them into a viable plan then show you the options that work for the best function and "visual" that you can achieve. Yes, you have hired and spent money on that design and the designer's expertise. You have also invested in the increased value of your home that a professional Interior Designer brings to the table.
Save Time- Buy, return, buy, return, buy, return. Are you getting a reputation at the furniture stores and on line for buying and returning items trying to get the look and function that you want for your home? Are you red flagged on Internet sites for your returns? Saving time is one of the reasons to hire an interior designer. Aren't you tired? You just spent hundreds of thousands of dollars on your home and you are playing a round robin game of ……"I hope this works because I think I like it." You have spent weeks and months and have little to show for it. An interior Designer saves you time and wasted effort in the quest for an Interesting home that functions appropriately for your needs. They stream line the construction, know where to go for unusual items and are adept at pulling the right look together for you.
Professional Assessment– Just because you own a tape measure and a smart phone…does not a designer make! Let an Interior Designer assess your needs and your aesthetic and give you the canvas and palette that works best for you. A good Interior Designer does that for you…a great designer (me) makes sure that the house looks like you live there instead of him/her. When you are looking for important reasons to hire an Interior Designer, a great Interior Designer makes your home interesting, layered and a place of discovery and comfort.
Resources and Contacts – Just because you joined Angie's List, it doesn't make the "contractor thing" easier. An Interior Designer has the tools and the language to deal and communicate with all trades necessary to make your house a wonderful home. If ever you need reasons to hire an interior designer, an intermediary and an interpreter is among the most important reasons. The Designer also has the contacts to make the job go right the first time, has the ability to connect the plan to the actual.
WOW!! – It's all about the cocktail party. When you open that door and you let your guests enter, you want everyone to either say, "Wow!", or stay so silent because they are seething with jealousy. That's a successful home. Seriously….You want your guests to be comfortable and interested in your surroundings. You want them to understand who you are by the atmosphere with which you surround yourself. The reasons to hire an Interior Designer does not get better than this.
Keep you on Target – Whether its budget, timing or design objective an Interior Designer guides, directs and pushes you to achieve the design that you have decided on. He keeps you on track with all the design decisions that you have made without distraction and helps you decide where to spend your budget and which places to increase your monetary allotments. Anyone interested in spending money properly with value in mind then this is among the top reasons to hire an Interior Designer.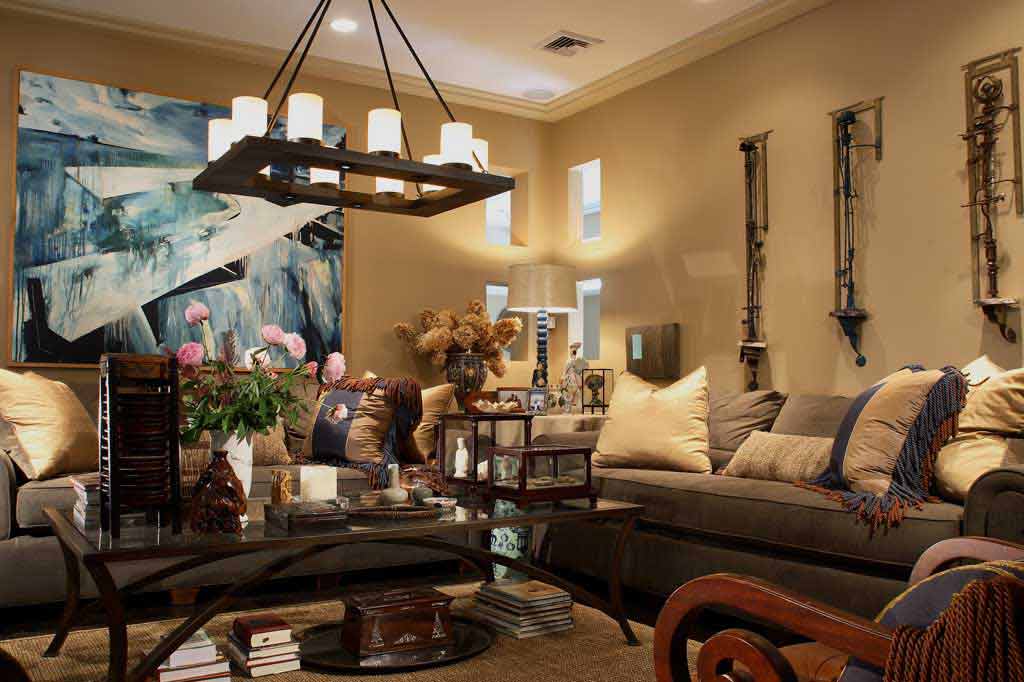 As an interior Designer, I know my way around the daunting task of understanding your home and the visual and emotional experience that you want to have. A professional at the helm helps you avoid all the pit falls of furnishing your most costly possession.