If you want to see how professional Interior Designers are decorating for the Holidays, you should not miss the Holiday House Tour, where seven houses are opened to the public in the Saddle River area. I am designing the Dining Room in one of the largest homes who happens to be owned by……come and find out. I am also decorating a tree in the Dining Room in the home of another estate home in Saddle River.
So how do you start decorating for the Holidays. Understand who is in the home, who you will be entertaining and make sure that whatever you put up will last for the entire time that you need the decorations to be in your home. So, if you are doing fresh things which is always my preference, make sure that you by your boughs, trees, wreaths, and holly from reputable resources.
Next, decide on the areas that you want to concentrate on. We are all busy so a plan of attack is important. Decide what the important areas are and go to it.
Each room's decorations should not only say "holiday" but they should be directed towards the functions of the rooms. For instance, Kitchen: gingerbread decorations, strung popcorn, and colorful bowls that hold punch, snacks and trays for canapes are all important.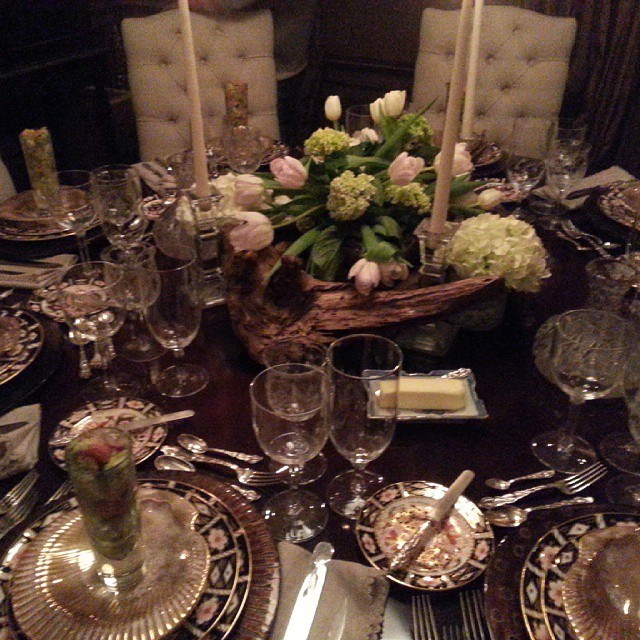 For the dining room, when you are thinking about decorating for the holiday, use cascades of fruit fresh greenery and chocolates. These can also be served throughout the week to your guests. Always check the freshness and replace when necessary.
In the Living Room, decorating for the holidays takes on a more formal turn. Bowls of antique glass ornaments, holly and berries cascading over the mantle and candles everywhere. Nothing says holiday more than the soft glow of candle light.
Lastly, the Family Room: When you are decorating for the holidays in this room, you should use all your personal collections on the tree. This is a good time to reflect on those items that were given to you, special ornaments, decorations made by the children in your family, small gifts from friends and family….and then let your imagination roll. I love antique tress that speak to family and the past…so I use glass beads, antique mercury glass ornaments and German painted glass balls. Not only do I love to put up my tree, but I most enjoy taking it down. I make it a more personal event, wonderful music in the background, lighting the tree for the last time, and slowly taking each piece off with a sip or three of champagne. I revisit each ornament as each one represents something to me. I place all of the ornaments in antique woven baskets and then live with them for two or three days on the cocktail table slowly coming out of the euphoria of the Holidays. I remove the tree that night but don't try to do everything at once. This insures that I am not stressed by the experience and it makes it easier to think about the next year.
One thing my husband Norm and I love to do is give our guests a gift when they come to dinner on Christmas Eve the holidays. A decorative pear…from the story of the Twelve Days of Christmas, A Partridge in a Pear Tree, sits on the plate when they are called to be seated. During the year we collect different pears so that each guest has something special and a memory to take home with them. This is the one time of the year that casual does not cut it for us. We love beautiful dishes, antique silver and abundant flowers. It gives a note of "special event" to your guests that you think of them fondly and that they are important.
I have orchestrated and been involved in many houses being "done" for the holidays specifically when clients have few decorations and have a new large home. So, to see what we are doing for the holidays, buy a ticket to the Holiday House Tour and come and see our work.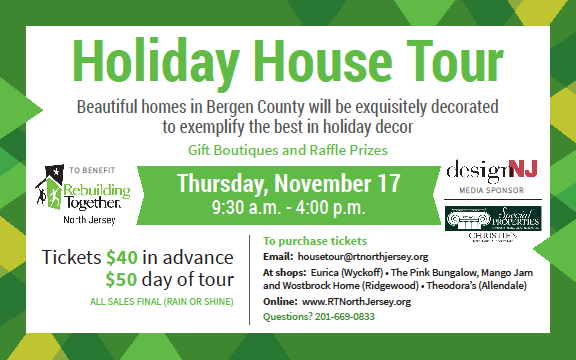 The get started decorating for the Holidays!!